EYLESVIEW MCCONNELS HEART PT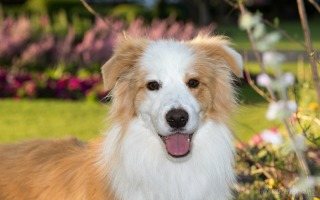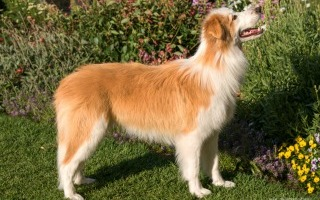 We are proud to introduce Mac, EYLESVIEW's first home-bred girl.  Mac is a quality, high-drive pup who loves being out and about, participating in dog sports.  She has previously participated in Conformation Showing and attended Tracking and Nose Works workshops, and in 2020 is continuing to focus on Herding.
Date of Birth: 30 August, 2016
Sire:   Deargban King of Scots
Dam:  Becksbest Matildas Gem
DNA Testing:  Full Profile available
CEA, NCL, TNS – DNA tested clear
Primary Lens Luxation – DNA tested clear
Degenerative Myelopathy – DNA tested clear
Cobalamin Malabsorption Cubilin Deficiency – DNA tested clear
Myotonia Hereditaria (CLCN1) – DNA tested clear
Ivermectin Sensitivity MDR1 Normal
Long Hair Gene – affected (Mac is long haired)
ee (Mac is red in colour / carries the red gene)
Hip Score:       2:1
Elbow Score:  0:0
Australian Grade:   1
International Grade:   A
Other:             Currently on main register with Dogs QLD – registration certificate available.  Microchip and health certificates available.
Results 2019:
21 July – Pre Trial Test
13 July – Herding Test
13 July – Herding Instinct Certificate
Results 2017:
16 September – Allora Kennel Club Show – Junior of Breed
3 June – Gin Gin Show Society – Runner Up Best of Breed, Bitch Challenge
20 May – Sunshine Coast Kennel Club Show – Minor Puppy of Breed
13 May – Crows Nest Show – Best of Breed, Bitch Challenge
29 April – Goombungee Show – Reserve Bitch Challenge, Minor Puppy in Group